UnlockTool 2023 Full Crack Release Bypass iOS 16.2 – 15.4.1
December 15, 2022
Unlock Tool is one of the best tools for the GSM section Bypass iOS 16.2. It supports Apple, Xiaomi, Samsung, Huawei, Oppo, Vivo, and more brands. The Tool helps you to write stock ROM and unlock the bootloader on your Xiaomi devices without authentication. You will receive official links to download the latest version of Unlock Tool 2023. We have shared it as a zip package, including the USB Driver and Tutorial.
Download Unlock Tool 2023 Full Version
iPhone 14 Pro Max iCloud Bypass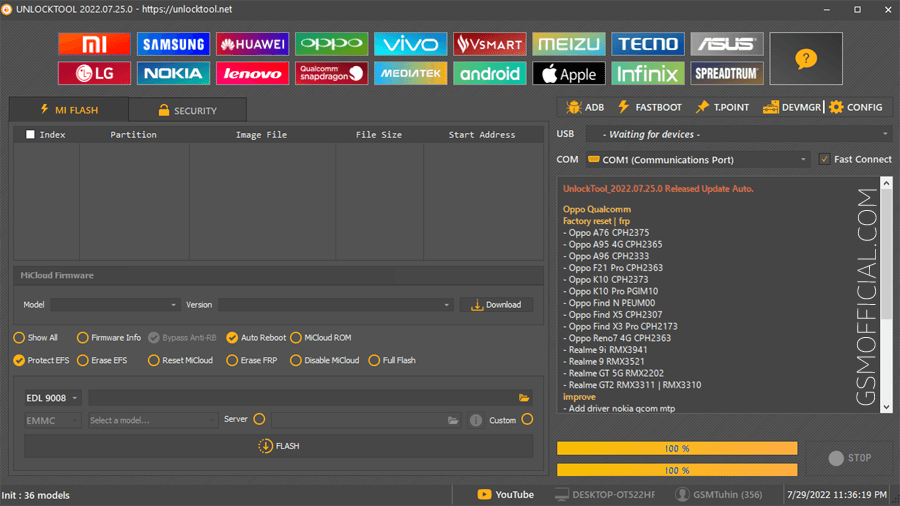 Download Latest UnlockTool 2023
The Tool allows you to flash the stock ROM on your Smartphones and Tablets. It also helps you to reset the screen lock and FRP Lock.

CICADA iTools 2023 Free Download iCloud Bypass
iPhones in India now support 5G
New Freeform App
New Medication Lock Screen widgets
When emergency services is accidentally activated, a survey will be asked to fill out about unintentional SOS calls
Security fixes
iPad-only

External display support for Stage Manager on the M1 and M2 iPads returns (removed in the initial release due to performance issues).
Premium Version Download
With eBay 21 Day Money Back Warranty.
Nowadays, every brand of Android phone has FRP protection, the essence of factory reset protection is FRP and it basically protects the privacy of all Android users in case of personal data and theft.
To reset your phone without removing your old Google Account, you'll need to log in to your phone with the same Google ID and password set up earlier on the device to Bypass Google Account Verification Lock. Without verification, you cannot use the phone.
Unlock Tool Latest Update Download
Get the UnlockTool Latest Update Download link here. UnlockTool 2023 software updates with many features and functions for mobile phone services like;
Fix GET ACTIVATION fail to server
Auto-generate file IC-info.sisv when backup passcode or restore a backup, this file doesn't exist
Fix mount error for iDevice connect ssh
Factory reset | FRP
Oppo Qualcomm Factory reset | FRP
Samsung: One Click Open Youtube – Bypass All FRP Android 8,9,10
Huawei : Update Flash Ugrade Mode (5%) Huawei Version emui 10.1……
Active Browser: Support Samsung – Huawei – Xiaomi – Vsmart
Xiaomi: Flash File All Xiaomi Via Fastboot No Check Devices
Huawei: Fix Flash File Huawei Via Fastboot Unbrick
Vivo : Format Vivo V15 Pro(vivo 1818) – V17(vivo 1919)
Add Theme Windows For PC Have Operating System SLow
Xiaomi : Reset Mi Cloud 9008 Android 7,8,9,10
Xiaomi: MI Flash Read Firmware Info
Xiaomi: MI Flash Reset Mi Cloud
Huawei: CPU Qualcomm Upgrade Flash
Huawei: Testpoint Kirin 650 Unlock Fastboot
Oppo: Format Oppo A71 2018
Add Device Manager Button – Fix: UI search model lag – Adb connection for unauthorized devices
Vivo: Factory Reset: Vivo X27 / Vivo X27 Pro / Vivo Y11
Xiaomi: Flash / Unlock Bootloader / Erase FRP without Credit
Xiaomi Mi 8SE (Sirius) » Flash / Unlock Bootloader / Frp / Factory Reset / Reset Mi Cloud
Xiaomi Redmi Note7 Pro (Violet) » Flash / Frp / Factory Reset / Reset Mi Cloud
Xiaomi A3 (Laurel Sprout) » Flash / Frp / Factory Reset / Reset Mi Cloud.
UnlockTool 2023 Unlocking Service Instantly: if you are also looking to Unlock Your Phones, you were trying hard to Bypass frp and bypas iOS 16.2. Here you can see the Reviews DM Unlocker that can help you and unlock your phone instantly.